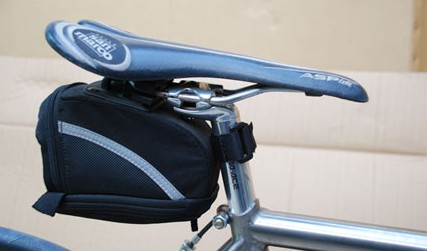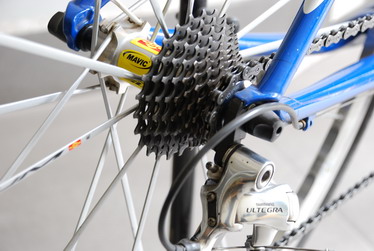 Packing list for Cycling in Vietnam: Back in the 90s, local Vietnamese used very simple bike. It was difficult to find bike gears and tools to fix your bike. Now you can find some places to fix your bike in big city: Hanoi, Hue, Ho Chi Minh city. However, some gear still a must for you to bring in. See below the bike gears that you should have before you go, and a safe way for cycling in Vietnam, Laos and Cambodia.
Safe way for Cycling in Vietnam, Laos and Cambodia:

– Ride your bike about 1 meter from the road edge; riding too close to the edge makes you less visible and more vulnerable to rough surfaces.

– Do not weave across the road when climbing up hill. Keep the right side when going down hill.

– Be cautious, especially on narrow, winding and hilly roads it is essential to constantly scan ahead and anticipate the movements of other vehicles, pedestrians or animals.

– On busy traffic, crowded road or loose surfaces, loosen toe-clip straps or clip less pedals so you can put your foot down quickly.

– Keep your actions predictable and signal or shout before you brake, turn, dodge potholes etc.

– Signal if you are turning and don't be scared to use your horn as many Vietnamese do honking.

– With wooden bridge: be careful. It is slippery after rain, dangerous gap. Should stop and walk over.

Unless you bring your own bike, we supply bikes rental with different sizes. Please inform your bike size or your height. We will choose a bike which suits you. It is much better that you bring your own pedals and helmet for long distance trip.

See below things to bring with you for biking trip:

– cycling gloves

– cycling shoes and socks

– helmet (please inform us your helmet size if you don't bring yours).

– cycling jerseys.

– padded cycling shorts.

– sun glasses.

– waterproof jacket & pants

– spare shoes or sandals

– swimming suit.

– sun hat

– warm jacket (for mountain area).

– pedals and seat for your own comfort.

– some spare tubes (if you bring your own bike)

– elastic cord.

– Cat eye / cycling meter.

– first-aid kit and toiletries.

– repellent. (to prevent mosquito, bugs during homestay)

– sleeping sheet (you can buy a silk sleeping bag in Hanoi and Saigon)

– a handlebar bag

– torch (flashlight)

Things we supply on the trip:

– handle bar bag.

– pump, bike tools, spares tubes.

– cold water box, small towel.

– first-aid kit.

– water bottle.

– seasonal fruits.
Social Share